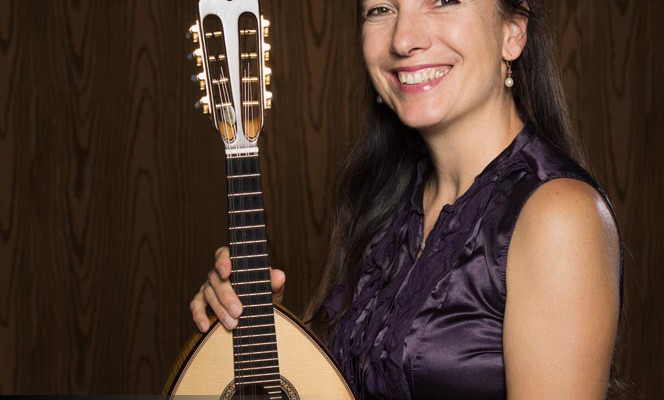 Music Conservatory in Cologne
Caterina now holds the position of Professor of Classical mandolin/Soprano lute at the famed Music Conservatory in Cologne, the only position of its kind in the world. The school offers both Bachelors and Masters programs in mandolin performance and education.
Caterina has been a Full-Professor since 2007. Many of her graduating bachelor and masters students have gone on to win International Mandolin Competitions, have their own touring and recording careers as well as teaching positions in music schools throughout the World.
ArtistWorks
In January of 2016 Caterina was signed to the Artist Works online teaching school as the Classical mandolin teacher.
Caterina Lichtenberg has taken everything she knows about classical mandolin and created a comprehensive video library that includes hundreds of online lessons.
Members have unlimited access to all the lessons which are supplemented by backing tracks and other study materials. Plus there are special guests, exclusive interviews, and a community of classical mandolin enthusiasts from all over the world.
What ultimately sets these lessons apart from other online offerings however, is the ability to submit a video using the ArtistWorks Video Exchange® learning platform. Caterina reviews each submission and records a video response with feedback on how you're doing and tips for how to improve. All students can access the Video Exchange library, which is always expanding and may contain the key to unlock your own playing.
CATERINA'S PUBLICATIONS
Vogt & Fritz / Edition 40:
Highlights (Romantic etudes for mandolin)
Sonata Piccola for mandolin and guitar by Lutz-Werner Hesse
Sonatine for mandolin by Herbert Baumann
Partita for mandolin and guitar by Lutz-Werner Hesse
Six Preludes for solo mandolin by Lutz-Werner Hesse
Three Moodments for mandolin and guitar by Mirko Schrader
Handel G major Suite (HWV 452) for baroque mandolin and lute
Corelli Sonatas D maj. n. VII op 5. and E maj. n. VIII op 5
Leone Sonata III for mandolin and guitar
Capponi Sonate VI in B min. for mandolin and basso continuo
Joachim-Trekel-Musikverlag, Hamburg:
Taifun-Fantasy by Stefan Feingold (arr. mandolin solo)
Three Preludes by George Gershwin (arr. mandolin and guitar)
Grenzland-Verlag Theo Husgen:
Variations on tradition Chilean songs by Carlo Perez
Two songs without words and Prelude for mandolin and guitar by Dieter Nathow
Homespun Videos:
With Mike Marshall, Adventure Music Publishing: